Salt Lake City International Airport, USA
Gateway to the future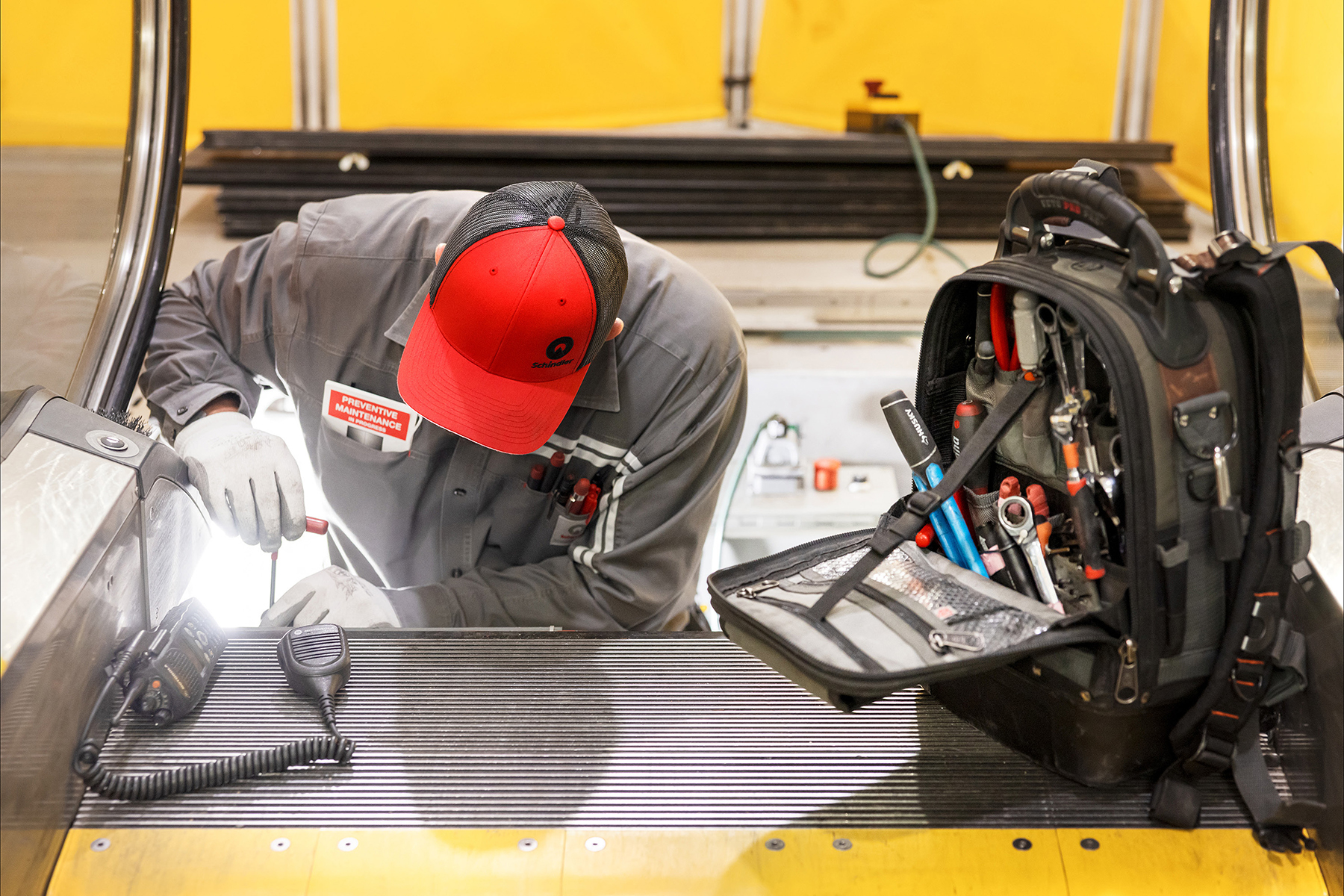 Salt Lake City has built a new airport – one of the most environmentally friendly in the US. Schindler supplied 126 energy-­efficient and innovative installations for this hub connecting the east and west coasts.
It was an ambitious plan. The old airport was torn down and, at the same time, Salt Lake City built a new and much larger airport on the same site. The entire project had to be delivered without disrupting flight operations and passenger journeys. Schindler played a key role in the construction work, with its engineers installing no fewer than 126 elevators, escalators, and moving walks.
"The project was challenging and demanded a great deal of flexibility from us all," says Project Manager Michael Barr. "It was unbelievable how much I learned. At Schindler, it is possible to challenge decisions. That trust-based mentality fascinates me."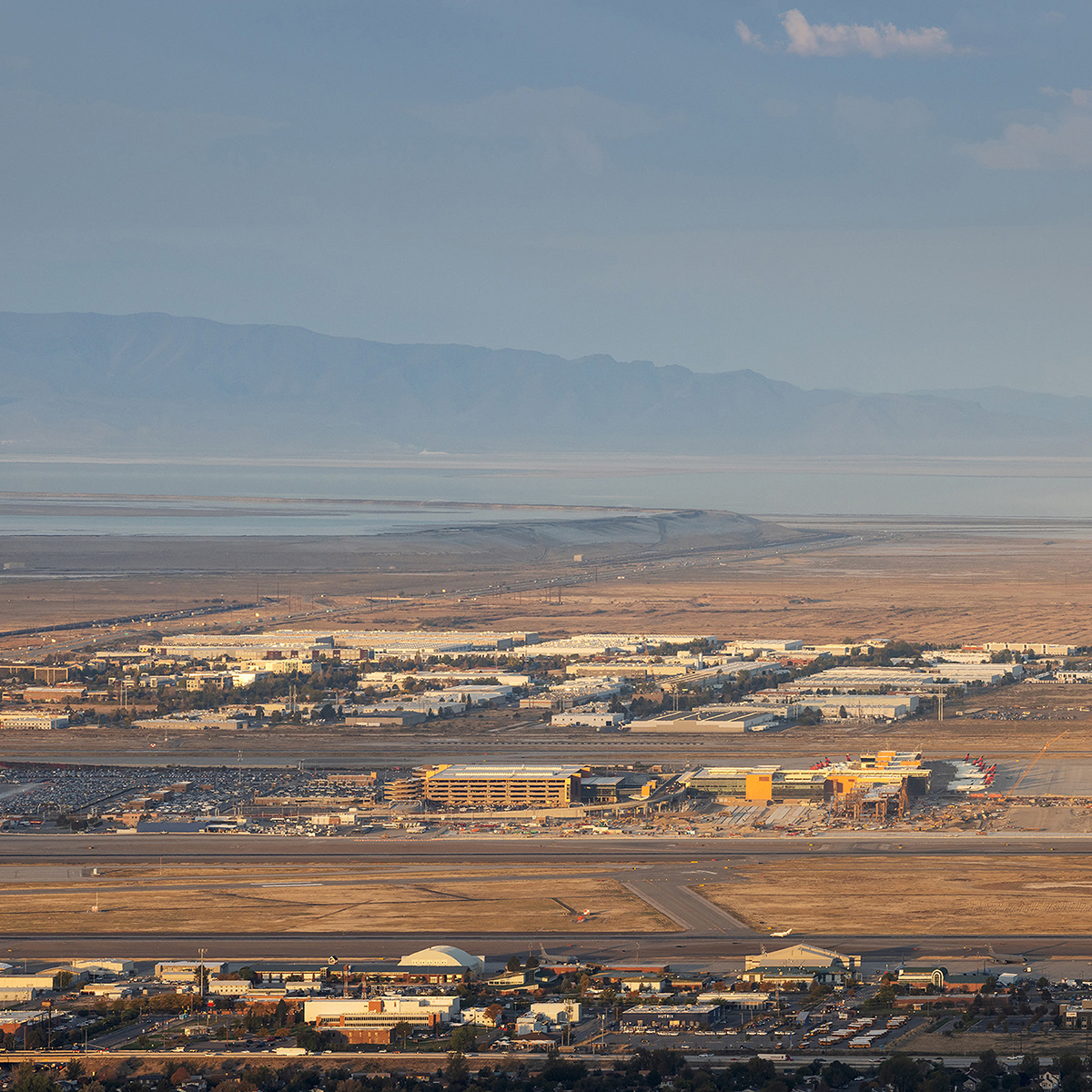 When Salt Lake City officially opened the USD 4.1 billion airport in September 2020, its future was uncertain. The COVID-19 pandemic brought flight operations to a virtual standstill. On some days, there were as few as 1 200 passenger departures.
"It sometimes felt like a ghost town. The last time there were so few air travelers in the USA was probably back in the 1940s," says Martin Criswell, Aviation Services Manager at the airport. Before the outbreak of the pandemic, as many as 75 000 passengers arrived or departed from Salt Lake City International Airport each day. Built in the 1960s, the airport – the second-largest in the Rocky Mountains after Denver, serving as a hub between America's east and west coasts – had long since reached maximum capacity.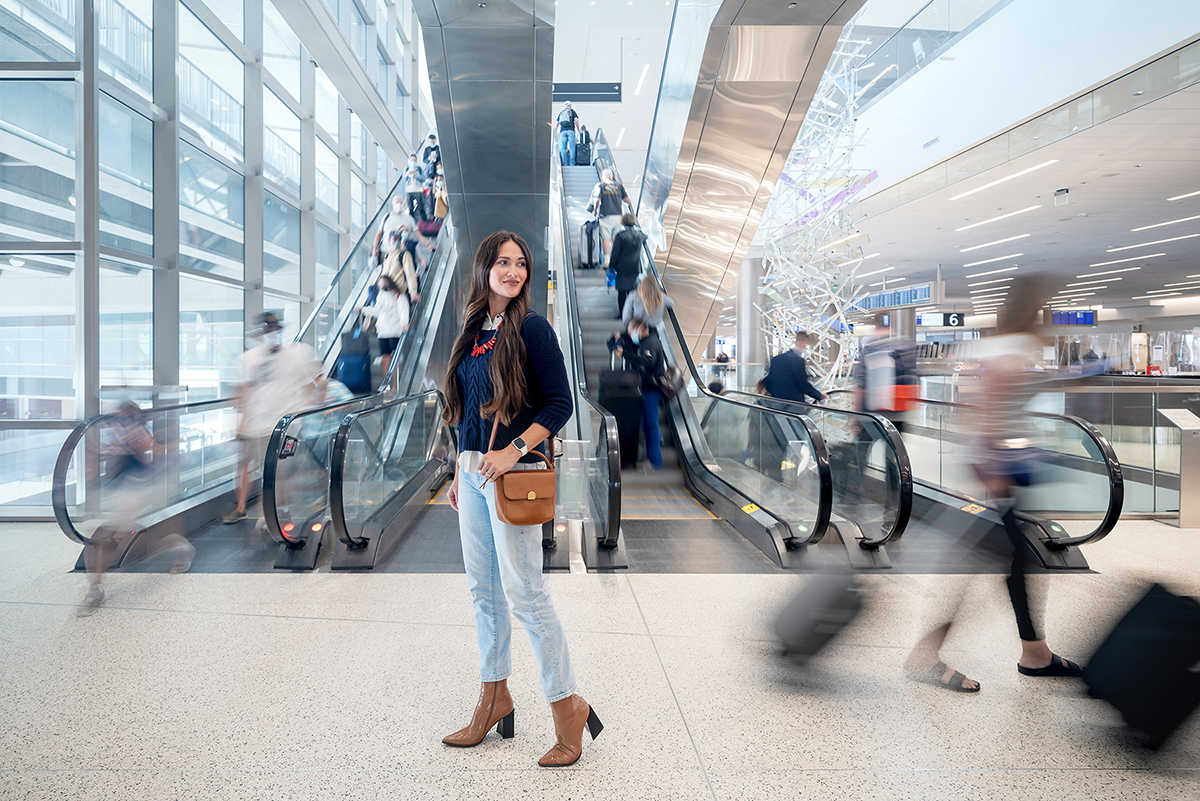 Construction work began in 2016 and it will be fully completed in 2025. The new airport is the first in the USA since 2000 to be awarded LEED Gold certification by the US Green Building Council for its energy-efficient and environmentally friendly construction and operations. A total of 95% of the building waste was reused instead of being burnt or sent to landfill. With its state-of-the-art, energy-efficient installations, Schindler is also helping to make the airport greener.
"Although the situation was difficult during the pandemic, the low volume of air traffic allowed the construction work to rapidly progress," says Seth Bergman, General Manager Service.
Moreover, the "can-do" attitude shared by Schindler and the airport operator also made the work easier. "We consider Schindler to be an ideal partner," says Aviation Services Manager Martin Criswell. He added: "We were on the same page right from the start." Schindler's work ethic met with a positive response in Utah. "We jokingly call Schindler employees 'The Joneses.' This is the name that we use to refer to good neighbors here in the US."
In the words of Jered Jones, Foreman of the Maintenance Crews, a high level of accuracy was needed when executing the project. "Many of us have been working together at Schindler for 25 years, which is unusual in the elevator industry. We count on each other and are thus able to achieve the high level of reliability that is needed. This project called for great precision – just like a Swiss watch."