About Schindler
Schindler elevators, esca­lators, and moving walks transport more than 1.5 billion of us up and down buildings and across transportation hubs every day. Together with our cus­tomers, we help organize cities: by moving people and goods, and connecting vertical and horizontal transportation systems.
Global presence
More than 69 000 employees in over 100 countries serve our customers from more than 1 000 branch offices worldwide, run production sites in eight countries, and six R&D facilities around the world.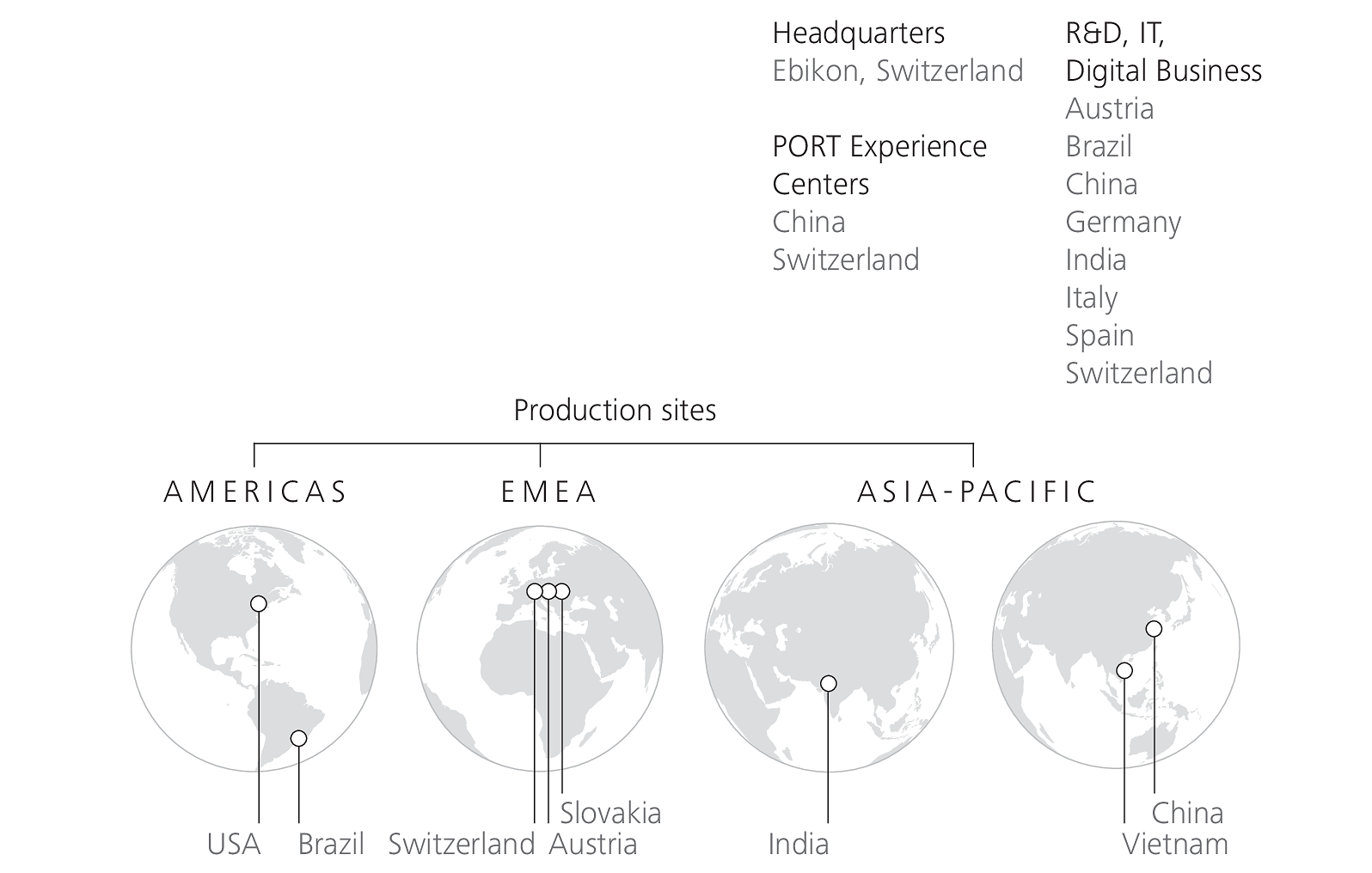 Key to urban development
Since our foundation in Central Switzerland in 1874, Schindler products and services have been a key part of the urban environment. Drawing on this legacy, Schindler has been pioneering new technologies for future mobility and supporting a better quality of life in cities. At Schindler, we engineer vertical mobility for our customers so that cities can continue to move efficiently, comfortably, safely, and sustainably.
Products and services
Schindler offers smart and sustainable vertical mobility solutions for buildings of all sizes, types, and forms. We work with our customers across the whole life cycle of an installation – from planning and installation to maintenance and modernization. Our state-of-the-art transit management systems support efficient and comfortable movement across buildings and infrastructure networks.

Corporate Governance structure (as of December 31, 2021)