Milestones
Keeping cities moving des­pite the historic dis­rupti­ons of the last two years has continued to be our fo­cus in 2021.
Unprecedented pandemic times aside, our broader sector is experiencing a complete reset, driven by two major industrial revolutions happening at the same time: decarbonization and digitization. These two forces are converging to form the backbone of what is now referred to as "Industry 5.0," an industrial revolution with more transformational power and ramifications than any of the ones before.
"Our broader sector is experiencing a complete reset, driven by two major industrial revolutions happening at the same time: decarbonization and digitization."
"Industry 5.0" approaches the way of doing business even more holistically – it is all-encompassing. It touches on every single aspect of our lives, while placing sustainability and resilience at its core. It also reflects the much more complex environment we're navigating, upending the traditional ways of doing business. As a case in point, the "just-in-case" approach is emerging as a solid response to the major bottlenecks disrupting supply chains, replacing the older "just in-time" approach.
Companies like ours have a significant role to play in engineering the required transition to a low-carbon economy. By tapping into the vast potential digitization offers to optimize energy consumption and reduce travel times, we can affect positive change. We still have a long way to go but we're determined to stay the course, driven by our resolve to simply do the right thing for future generations and our planet.
The climate crisis is only one variable – albeit the most critical one – of the broader sustainability equation. Cities account for more than 70% of global CO2 emissions, with buildings alone responsible for 40% of those. Urban areas need to be redesigned to offer people-centric spaces for a more enjoyable and sustainable life. To that end, bringing to life concepts such as the 15-minute city is paramount. Such alternative city planning models require intelligent solutions to address congestion, by connecting horizontal and vertical means of transportation, while offering secure and seamless access to and within buildings.
"Companies like ours have a ­significant role to engineer the required transition to a low-carbon economy."
This has been Schindler's focus since the 1980s, with our company introducing a first Destination Call software for elevators in the year 1990, which led to a drastic reduction in waiting times for passengers across the world.
Today, we're more committed than ever to advancing digitization. We welcome the broad-based focus on innovation that is gaining traction within the construction and real estate sector.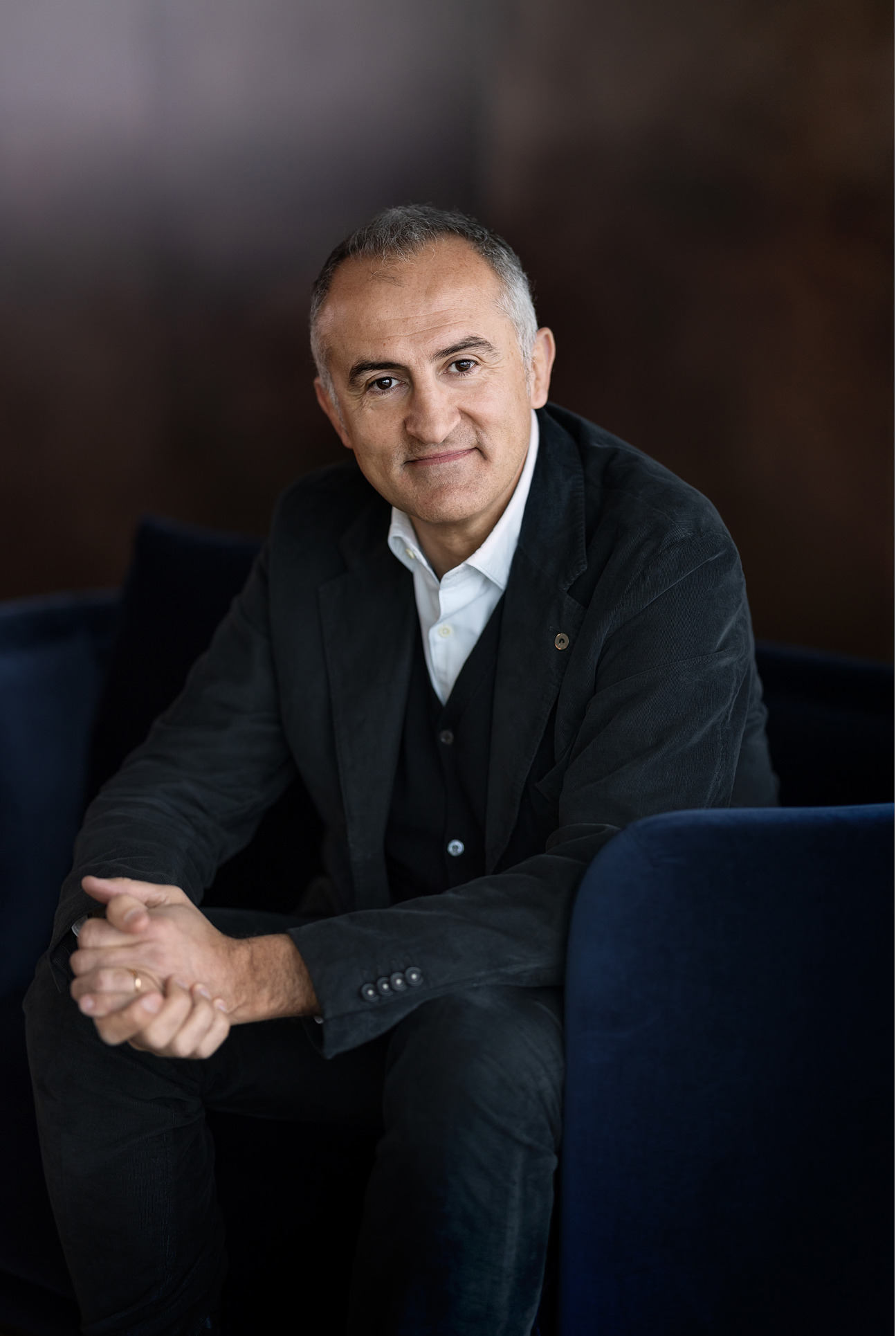 In keeping with the "never waste a good crisis" approach, we'll focus on increasing our organization's agility and make major investments to facilitate the shift to the "Industry 5.0" era, conscious of the fact that traditional financial metrics might not always be able to capture the positive externalities that these investments will generate.
Creating Digital Twins for each of our products is one of these game changers for our future readiness. Another example is our Berlin-based start-up BuildingMinds, a digital platform to aggregate all building-related data with the objective to assist our customers in optimizing energy usage and decarbonization efforts.
We'll continue to nurture our challenger spirit, standing ready to make the radical shifts to prepare our business for the next generations, even if those might feel uncomfortable at first.
I'd like to take this opportunity to thank our investors for their enduring trust and support. Your capital ensures our financial independence. I would also like to thank our customers for their confidence in our people and products, as well as for their loyalty to our brand. My deepest gratitude goes to our colleagues around the world, who have yet shown their outstanding dedication and perseverance in the face of extremely challenging circumstances.
Silvio Napoli
Chairman of the Board of Directors