Reporting and transparency
Reporting transparently on ESG performance is essential for business efficiency and to maintain the trust of all our stakeholders.
We continue to increase the share of ESG information in this report, while publishing an annual corporate responsibility report disclosing our sustainability performance organized according to ESG categories and complying with the Global Reporting Initiative (GRI) stan­dard. Please see our website for our performance data reflecting the metrics required by SASB.
We are preparing for new reporting requirements from the EU and the Swiss government, which will be incorporated into our subsequent reports. Critical data on our sustainability performance is verified by a third party (see website group.schindler.com/en/responsibility.html).
We continue to support the UN Global Compact, the world's largest corporate sustainability initiative, and have submitted our first Communication on Progress showing how we conform to the UN Global Compact's ten universal principles on human rights, labor, environment, and anti-­corruption.
We respond to CDP and use EcoVadis to share sustainability performance information with our customers. We regularly engage with the financial community to ensure we understand their information needs on ESG performance and to enhance our disclosures.
We encourage transparent partnerships with co-creators, such as universities, generating mutual benefits by creating more efficient, sustainable cities.
We support: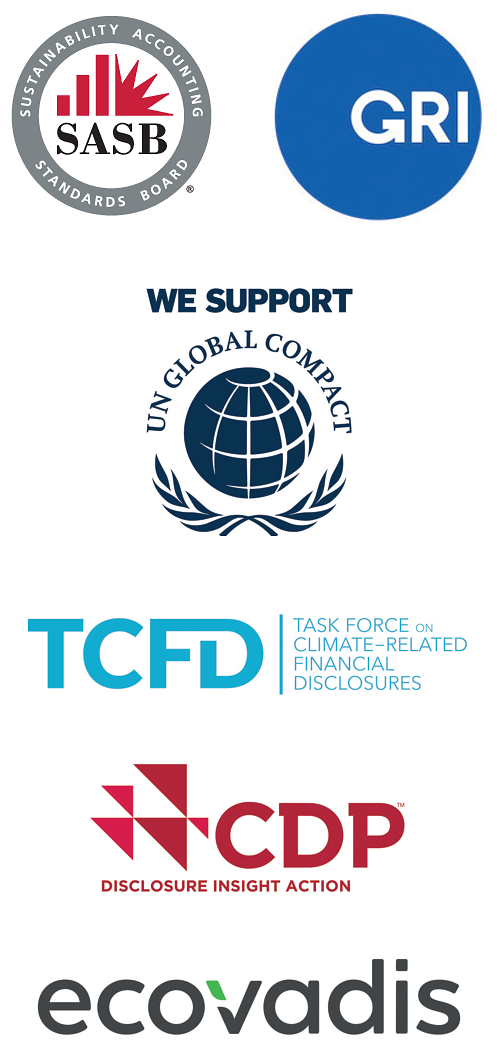 See our Corporate Responsibility Report for more information on group.schindler.com